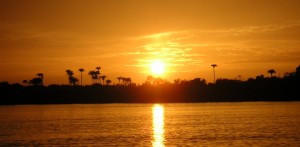 The day doesn't stop at the fishing…then there is the eating.
Every Sunday there is a barbecue at the marina to top up the impromptu sushi feasts on board the boat. Steaks, chicken cooked with beer vapour: even salads.
and of course…
Fish.
Join us to toast the sun setting over the lagoon.