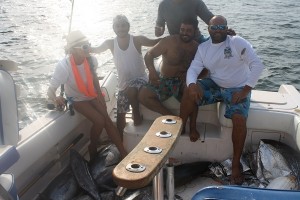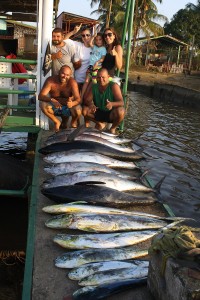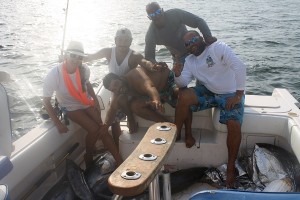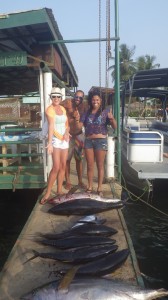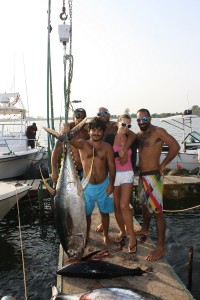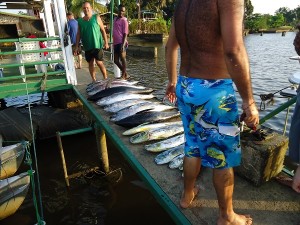 Fish above 100kg may be rare elsewhere but Liberia's waters are teeming. Here there is no competition for the largest fish. No fleets of commercial fishermen to compete against, no densely populated fishing areas. Just a vast ocean with, on most days, only one or two boats trailing bait.
Our boat has already caught an Atlantic Marlin weighting 260km, a yellow fin tuna weighting 116kg, and a shark. Most days sunset will see a dozen big fish lined up on the marina.
The lragest fish caught in Liberia in recent times weighted 430kg. Join us and we will tell you about it.
Flex your arms for the fight of the season and prepare to spend the day getting the stories no-one outside Liberia will believe.
Don't worry, Capt Flash has a camera: and a scales.